~ DIRECTORY ~


HOME PORT



PIRATE HISTORY

Pirates at Lake Chelan



Lake Chelan Dragon



Lake Chelan Mermaids



ABOUT LAKE CHELAN

Lake Chelan Valley



PIRATE FLOAT

Pirate Ship Float



VOLUNTEER





SCHEDULE OF EVENTS

PIRATE CARNIVAL



4th of July Fun Run



Pirate Boat Cruise



Pirate Parties











ONLINE STORE





EVENT PHOTOS

Event Photos



PIRATE LODGING

Pirate Lodging



Pirate Camping



SPONSORS

2019 SPONSORS



VENDORS

2019 Pirate Market



DIRECTIONS

Getting Here



F.A.Q.

Frequently Asked Questions



Facebook






OTHER FESTIVALS

FESTIVALS



LEGAL

Terms & Conditions



CONTACT


SPONSOR INFO



VENDOR INFO



ENTERTAINER INFO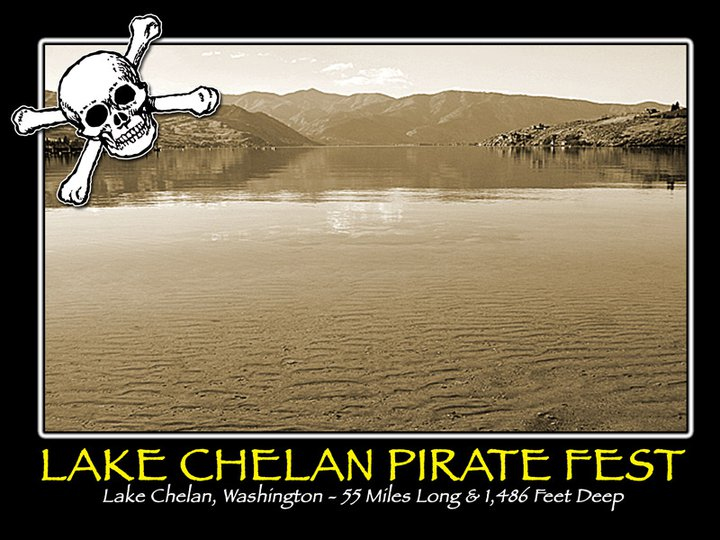 PIRATE & OTHER FESTIVALS

April 27 – April 28 2019
Two Rivers Medieval Faire
Two Rivers Medieval Faire is located at Chelan Co. Expo Center, Cashmere, WA
June 22 – June 23 2019
All's Faire
Bonney Lake Fantasy Faire is located at 9205 – 198th Ave E, Bonney Lake, WA 98391
June 15-16 2019
Northern California Pirate Festival
10th Annual Northern California Pirate Festival at the Vallejo Waterfront, Vallejo Cailfornia.
June 28-30 2019
Rusty Scupper Days
15th Annual Rusty Scupper Pirate Days in Westport Washington.
July 13-14 2019
Northwest Pirate Festival
THURSTON COUNTY FAIRGROUNDS
3054 Carpenter Road SE, Lacey, WA 98503
August 3-4, 10-11, 17-18, 2019
Washington Midsummer Renaissance Fair
The Washington Midsummer Renaissance Faire in Bonney Lake, Washington features full contact jousting, equestrian acrobatics, world-class fencing demonstrations, country dancing, games, music, magicians, puppet shows and more!
LOCATED AT THE KELLEY FARM IN BONNEY LAKE, WASHINGTON
Unknown Dates for 2019
Portland Pirate Festival
PORTLAND PIRATE FESTIVAL is an annual family-oriented event that promotes fun and education through Historical Re-enactment, Music, Dance, and interactive Theater; while providing increased cultural awareness and philanthropic involvement to charitable organizations in the community.
SUMMER 2019
SEAFAIR FESTIVAL
SEAFAIR FESTIVAL ~ 10 Signature Events & 30+ Community Events
July 6th, 2019
SEAFAIR FESTIVAL
Seafair Pirates Landing ~ Come see the Seattle Seafair Pirates land at Alki Beach around 2 pm
www.LakeChelanOnline.com, www.LakeChelanOnlineNews.com,www.LakeChelanEvents.com,www.LakeChelanPhotos.com,www.LakeChelanWeddings.org,www.LeavenworthOnlineNews.com